Tunis Sports City, the mega project of the Emirati Group BUKHATIR, will give birth to a new city on the shores of Lake Tunis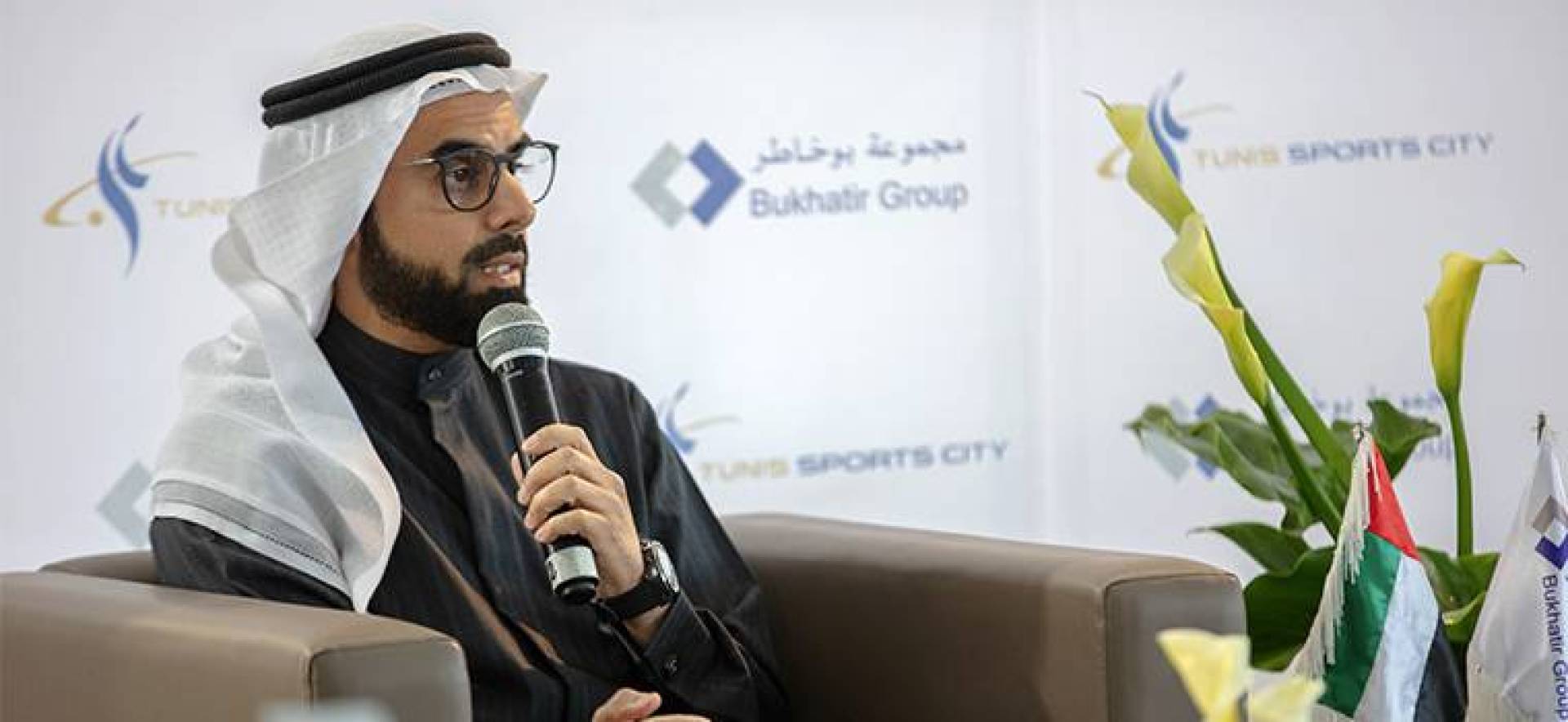 Tunis Sports City, the mega project of the Emirati Group BUKHATIR, will give birth to a new city on the shores of Lake Tunis
Tunis, March 10, 2022 - Mr. Salah A. BUKHATIR, Chairman of the Bukhatir Group, and Mr. Afif BEJAOUI, new Executive Chairman of the Tunisian subsidiary, jointly announced, during a Press Conference held at their headquarters in Tunis , the new impetus of the Tunis Sports City mega project which will extend over 250 ha on the northern shores of Lake Tunis.
This gigantic project will give a new face of modernity to the Tunisian capital, while keeping an ecological and sustainable dimension desired by the Bukhatir Group, in response to the global environmental emergency and its challenges.
In addition to the sports component which will include the creation of a stadium and four sports academies, already eyed by major European clubs, Tunis Sports City will offer a 9-hole golf course (in partnership with the P.G.A), six very high standard, a 20 ha central park allowing long walks, a residential complex combining villas and terraced buildings, a mall, a business zone and a three kilometer long cornice, decorated with entertainment areas and recreation, including water sports.
"We are delighted with the solid support that the Tunisian authorities are giving us to give new impetus to the Tunis Sports City project, to which we give top priority. This mark of confidence only reinforces our motivations and our ambition for Tunisia" confided Salah A. BUKHATIR during the Press Conference.
Mr. Afif BEJAOUI, new Executive President for Tunisia, took office on February 1st. HEC, DEA, and holder of a doctorate in Management from Paris IX Dauphine, he has solid experience in the top management of prestigious Tunisian groups in the general management of major projects.
"In addition to its multi-dimensional and ecological vocation, Tunis Sports City will create tens of thousands of direct and indirect jobs and significant additional income for the municipalities concerned. Potential foreign investors will also be able to enjoy a range of advantages of all kinds, which will constitute an invaluable boost to materialize their commitments in Tunisia. clarified Afif BEJAOUI.
Recall that Bukhatir, founded in Sharjah in 1974 by Mr. Abdul Rahman BUKHATIR is one of the most influential and diversified groups in the United Arab Emirates. During these 48 years, the group, present in 14 countries and employing more than 5,000 people, has proven its excellence in a course marked by success and distinctions.
The Group operates in the sectors of construction and public works, information technology, education, health, shopping and retail, real estate, sports and leisure, and services.