An Emiratien company is building Tunisia's largest projects since the revolution, with a value of $ 5 billion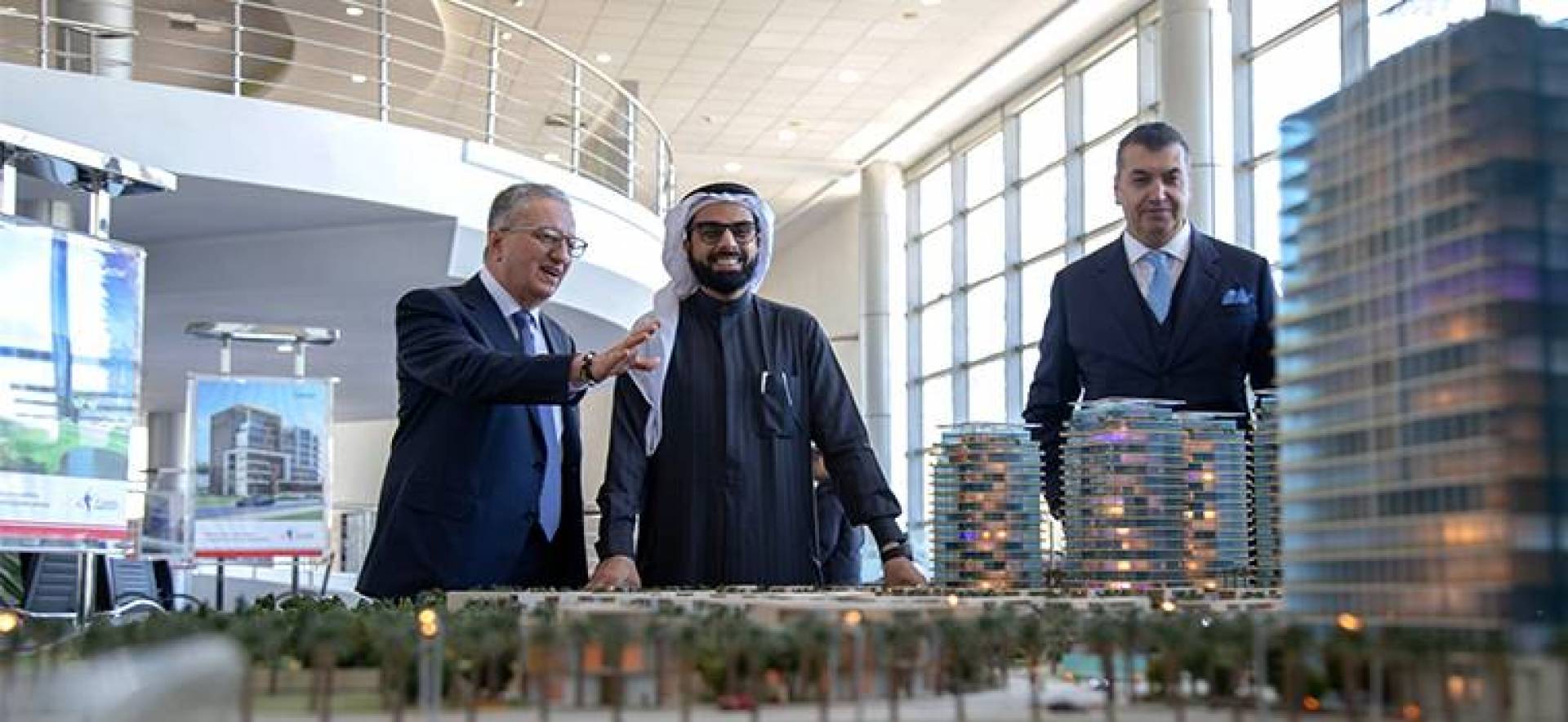 The Emirati Bukhatir Investment Group intends to implement the largest national project in Tunisia since the 2011 revolution, at a cost of $5 billion.
According to what a Tunisian government source confirmed to Al-Ain Al-Akhbar, the Emirati group will officially launch next week the Tunis Sports City project.
The project had already been announced in Tunisia in 2008, before it stopped working in 2011 due to the revolution that overthrew former President Zine El Abidine Ben Ali.
Sports City project in Tunisia
The project includes sports academies, a golf course, hotels and apartments on an area of ​​275 hectares in the north of the capital, Tunis. The project is expected to provide about 10,000 life opportunities in the country, where the unemployment rate exceeds 18%.
The project, which will be built in the Lake District in the northern suburb of Tunis, is divided into three parts, consisting of a sports district covering 29 hectares and containing sports academies and a golf course, in addition to residential divisions in the vicinity of the stadium.
It also consists of a residential neighborhood, a hostel, a conference center, public, recreational and entertainment facilities, green areas, two artificial islands, a port and a marina.
reviving investments
The source confirmed that this announcement coincided with the nomination of a new executive director at the head of the Bukhatir Group branch in Tunisia, Afif Bedjaoui, who will hold a press conference in the next few days to provide all the details.
Regarding the role of this project in rescuing the Tunisian economy, which is suffering from a crisis, Professor of Economics Anwar Al-Mardasi said that this project opens the way for foreign investors to return to Tunisia again.
In statements to "Al-Ain News", he explained that the Emirati group's resumption of its projects in Tunisia gives the impression that the business climate in the country encourages investment.
He stressed that this project will also encourage the rest of the Gulf countries to invest in Tunisia in various fields and sectors, which will return funds to Tunisia, which is suffering from a major economic crisis.
Tunisia is seeking to attract foreign investment to revive its economy, which was badly affected by the pandemic, after years of stagnation accompanied by political turmoil.
Emirati Bukhatir Group
It is noteworthy that the Bukhatir Group is one of the largest and most diversified trading houses in the United Arab Emirates.
Her primary interests include construction, education, information technology, real estate, shopping, retail, sports, entertainment and services.
Its main interests include construction, education, information technology, real estate, shopping, retail, sports, entertainment and services. The geographic scope of the Bukhatir Group's investments spans more than half the world from North America to North Africa, West and South Asia.
The group employs more than 5,000 employees, and has a current total annual turnover of around AED 3 billion.
https://al-ain.com/article/group-tunisia-emirates-finance-investment